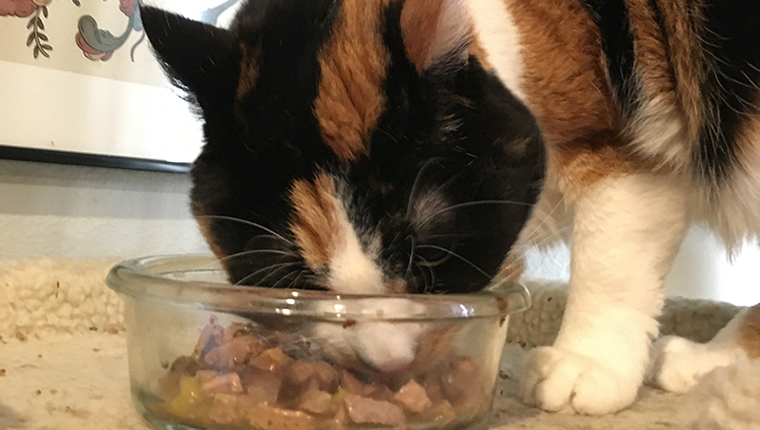 My cat has a sixth sense. As soon as I open my eyes, even if it is in the middle of the night, she knows that I am awake and that I should definitely be feeding her.
I have tried mixtures of wet and dry foods to curb her appetite and keep her satiated, but my cat is simply a cat who loves to eat.
When I had the chance to give her Merrick's Purrfect Bistro Bon Appétits Morsels in Gravy, I was pumped. Maybe this nutrient-rich addition–combined with automatic feeders–would finally keep Pookie from crying at odd hours at the night for a tiny bit more food.
Here's how my cat reacted to Purrfect Bistro Bon Appétits Morsels.
Pookie Reviews Merrick's Purrfect Bistro Bon Appétits Morsels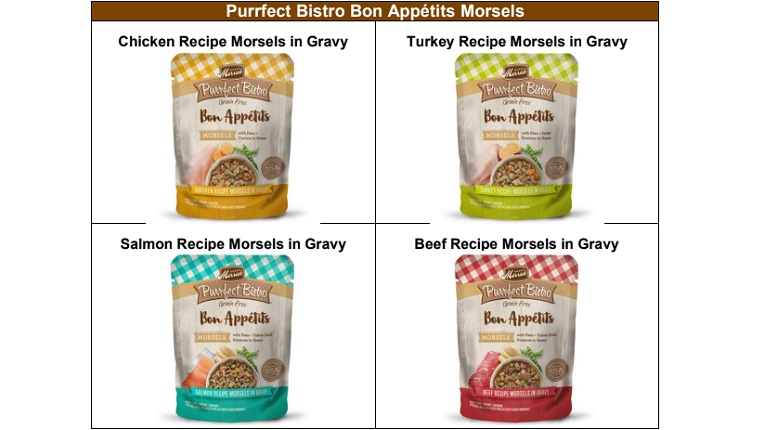 Let me be clear: Pookie is not a picky eater. Usually, she inhales whatever is in front of her.
So, naturally, she loved all of the variety from Merrick's Purrfect Bistro packs. I appreciated that instead of being done in ten seconds and immediately crying like usual, for whatever reason, she took her time with this food.
I think the amount of liquid in the product made her slow down, which I know is good for her digestive system. It's great for any feline friend, as cats–even healthy ones–tend to forget to hydrate.
While Pookie still cried for food every now and then, I don't think it's because the food lacked any sustenance. Again, I think my cat is just a feline who lives for food! However, there were definitely some noticeable benefits to adding the packs to Pookie's diet.
I fed Pookie three packs a week for two weeks as a fun little treat. The packs do boast antioxidants and omega-3 fatty acids, and I feel like this definitely helped add a little shine to her coat.
Pookie is in full shed-for-the-summer mode, and sometimes her skin can get dry and flaky. I have noticed that the flakiness of her skin has gone down somewhat after introducing the Purrfect Bistro packs into her diet.
She also, to reiterate, genuinely loves the food! She hasn't had any stomach issues with it, and she has come to recognize the sign of the crinkling opening of the package as treat time!
Are The Purrfect Bistro Bon Appétits Morsels Packs Worth The Buy?

If you are looking for a wet food option for your cat, Merrick's Purrfect Bistro Bon Appétits Morsels in Gravy packs are a nice mix-in to any dry food you may already feed your cat.
As always, you should consult your vet before diving into a new diet with your cat to make sure that they are getting the nutrition they need.
But if Pookie's review is any indication, these morsels are certainly worth bringing home for your favorite feline.
Have you ever tried Purrfect Bistro Bon Appétits Morsels for your kitty? What other products should Pookie review? Let me know in the comments below!