It's said that dogs are man's best friend, but cats are man's best confidant! In fact, 50 percent of cat owners say they make better decisions after talking to their cat.* They are great companions and demand very little from us. A sunlit perch, good food, love and a litter box full of quality litter is about all a cat needs to live a long, healthy and happy life.
Of all those key elements in your cat's happy life, cat litter is probably the least fun to deal with. It's the one thing that gets every cat owner's tail wagging. Not only is cleaning the litter box problematic for their owners, but so many cats have issues with using their own litter boxes. Many litter boxes and cat litters can be quite disgusting and frankly, uncomfortable for your cat to use. This creates an issue that is known as "litter box aversion".
Litter box aversion is the #1 behavioral problem with cats and their owners these days.
"Millions of cats are surrendered to shelters due to litter box issues," says The Cat Whisperer, Mieshelle Nagelschneider, internationally-acclaimed cat behaviourist, author and activist. "However, with a bit of patience, and a quality litter like Arm & Hammer™ Slide™ that guarantees 7-day odour control, has patented EZ Clean Technology meaning used litter slides right out and is soft on paws, litter box problems are some of the easiest to solve."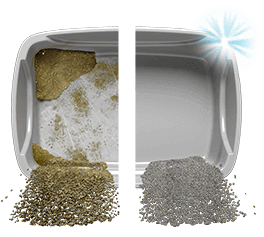 (DRAMATIZATION REFLECTS CLEANING AFTER 24 HOURS)
It's all about understanding the importance of the litter box and Arm & Hammer™ truly does. By identifying and addressing the issues that lead to litter box aversion you can help save cats from being surrendered to shelters due to litter box issues. Finding creative solutions to litter box issues ultimately helps to keep cats out of shelters and in their homes. The right cat litter can truly save a life.
Today's cat litter is a miracle of science and know-how. These technological advancements and innovations are driven by customer feedback and insights. That's you!
Cat litter now comes in many forms, scents, textures, and sizes. You can get special litters for multi-cat households, litters that clump & seal odours, lightweight litters, and now, as Nagelschneider mentioned above, you can get Arm & Hammer™ Slide™ cat litter that slides right out of the litter box, as if it were made of some kind of cat proof Teflon.
It's got the very best of all modern cat litter features rolled up in one. It quickly forms a rock hard clump that seals in odours, is available in two variants: multi-cat or non-stop odour control, and it slides out of the litter box like a dream. That's something to purr about!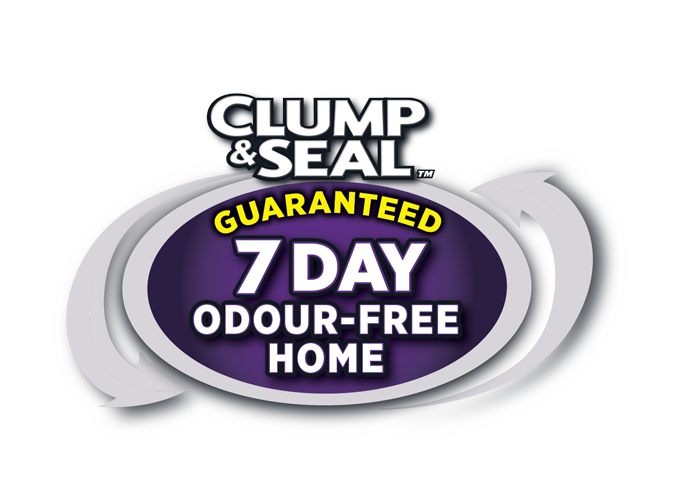 Can you imagine a cat litter that truly doesn't stick? You no longer have to suffer the indignity of picking, scraping, and scrubbing your litter box in an attempt to get it clean. Arm & Hammer™ is really listening to our feedback and working hard to alleviate our biggest cat litter issues. The future is here and it slides out of your litter box with ease. If your cat is having problems with litter box aversion, give Arm & Hammer™ Slide™ a try. With their 7-day odour control guarantee, you've litter-ally got nothing to lose.
* Findings are from the "Lighten the Day Study" commissioned by Church & Dwight Co., Inc., maker of ARM & HAMMER™, and conducted by Edelman Berland among a 1,514 nationally representative sample of U.S. adults, specifically cat owners ages 18+, from February 27 to March 12, 2015. The margin of error for this study is ±3.1% among the nationally representative sample.