The San Francisco SPCA knew right away what they would name a four-month-old kitten that was brought to them from the streets. His little claw-like deformed paw led them to call him Lobstah. The special paw along with his crooked tail made Lobstah unique, but the kitten had a different problem that was far more life threatening. He had an underdeveloped chest wall, which made it hard for the kitten to eat or breath.
Lobstah needed surgery. It was risky surgery, and actually unprecedented, as surgeons had to use Lobstah's own muscles and connective tissue to reconstruct a chest wall for him. Luckily, it worked, and the cat was able to breathe again. The good news didn't stop there. Shortly after, Lobstah was adopted by his new forever family.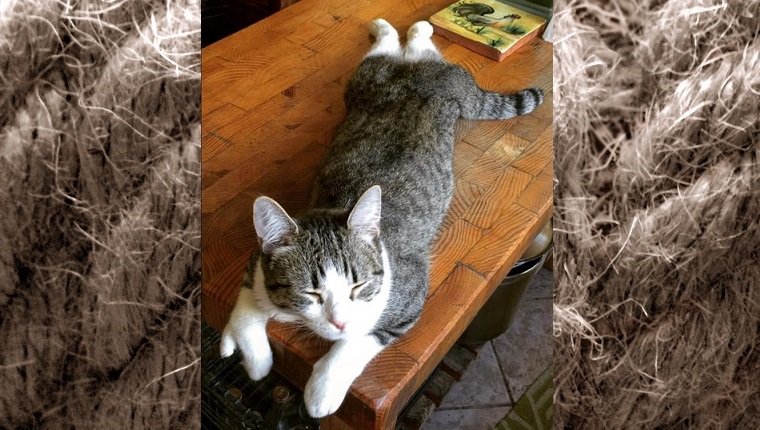 Now Lobstah can kick back and become an Instagram celebrity. He's able to enjoy life just like an other happy, healthy kitty. His little claw and crooked tail only continue to make him cuter. We'll be following lobstah_the_cat on Instagram from now on.
Wag of the tail to The Dodo for reporting on this story.