Dogtime's Road to Rescue program salutes Georgia's Hightower Farm and Animal Sanctuary.
How did your organization get started?
I started bringing home lost and injured animals when I was just a child. In 2002 my husband and I purchased 4 acres just outside of Atlanta so we could have more space for our growing menagerie. In 2006 we finally decided to 'make it official' and Hightower Farm & Animal Sanctuary became incorporated as a non-profit organization, became a State-licensed animal shelter, and was granted tax exempt (501(c)3) status by the IRS. We now house approximately 40 dogs, cats, and horses at our sanctuary plus another 30 or so dogs in foster homes.
What is your mission?
Our mission is to create a sanctuary where animals are well fed, well loved, and unafraid. To promote understanding and compassion between humans and animals. To do our part in helping to eliminate the pet-overpopulation epidemic in Georgia by spaying and neutering every dog and cat that comes through our gate (and even more that don't enter our program). In short, to create a better world from our little corner of Georgia.
How do most of your animals find their way to you?
With this terrible economy, we are finding so many strays just running loose in the street or being left behind in neighborhoods when their humans move out. It's tragic for the animals and overwhelming for the rescue groups. In addition, many of the local county shelters frequently contact us when they have senior or special-needs dogs and cats come in. They know that these "less adoptable" pets have very little chance of finding a home.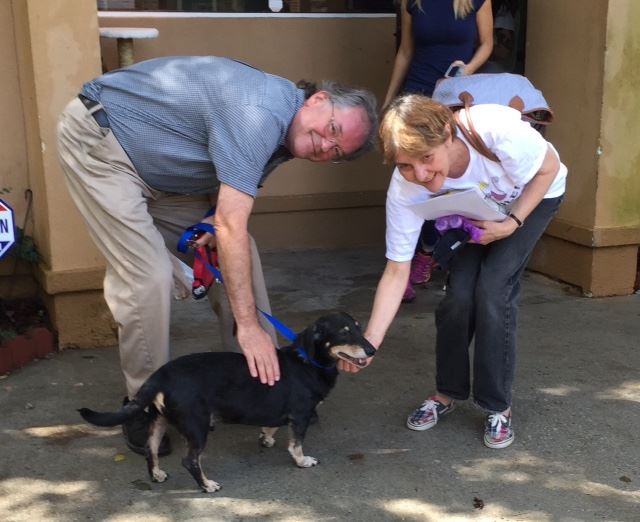 What happens to the animals once they are in your care?
Every animal that comes into our program has a home for life if it does not get adopted. Our main focus is on rescuing SENIOR, DISABLED,and CHRONICALLY-ILL dogs, cats, and horses and allowing them to live out their lives comfortably in our care. However, thanks to our wonderful network of foster homes, we also have many young and healthy dogs and cats available for adoption.
Tell us about a particularly compelling animal or inspiring rescue.
All of our furry family members have compelling stories, but I think our most inspiring rescue would have to be a little white Poodle whom we named Faith. It was Father's Day, 2006. We received a call about a dog with an injured leg who was living under a large toolshed in the back yard of a vacant house. For months, some neighbors had been leaving food out for her while others would throw rocks at her. Now she had a litter of newborn puppies! We spent the better part of the day coaxing, prodding, pushing, shooing, and finally hosing this terrified little momma out from under the toolshed.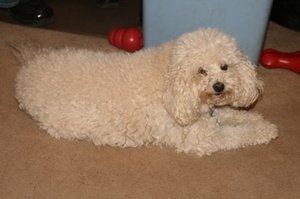 When we finally had her (and her day-old pups), we saw that she had a rusted grappling hook stuck through her hind leg with a three foot section of chain hanging off of it. The vet determined that the infection in that leg was so severe that the bone itself was infected and that the leg would probably have to be amputated. We spent the next 10 days bottle feeding the puppies while Faith focused on recovering. After being reunited with her babies and experiencing what it's like to live in a safe and loving home, she quickly overcame her fear of humans and has become the "poster child" for our organization. Despite her ordeal, she never lost "Faith" in people: she now loves everyone she comes in contact with – and they love her!