Cats have long sat beside famous world leaders, and sometimes those kitties get to follow their humans around the world. Willow Biden, the cat who lives with the current US President and First Family, is no exception!
Willow recently got to take a ride on the famous Marine One helicopter to join her humans on a weekend getaway in Rehoboth Beach, Delaware. White House staffers loaded the kitty into her carrier and sent her on the trip.
This isn't Willow's first journey with the President and First Lady either. According to Michael LaRosa, the First Lady's press secretary, "Willow often spends the weekends with the First Family, including in Rehoboth, Wilmington, and Camp David."
How Did Willow Biden Join The First Family?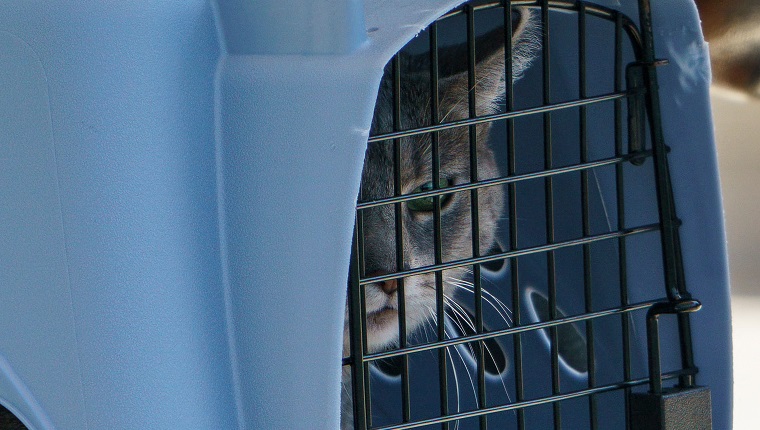 Dr. Jill Biden first revealed that Willow joined the Biden family early in 2022. However, it wasn't the first time the feline met the First Lady.
Willow was living as a Pennsylvania farm cat in early 2020. She made a big first impression on the Bidens when she jumped on stage and interrupted Dr. Biden as she was making remarks during a campaign stop.
When the owner of the farm saw the bond that the cat formed with the First Lady, he knew that they should be together. Dr. Biden named the kitty Willow after her hometown of Willow Grove, Pennsylvania.
Since then, the cat has taken well to life in the White House with plenty of toys, treats, and new places to explore.
Not The First First Cat
Meet Willow! pic.twitter.com/Gl3SnsMnvW

— Jill Biden (@FLOTUS) January 28, 2022
Willow is far from the first kitty to call the White House home. In fact, many Presidents since Martin Van Buren, the eighth POTUS of the US, have had cats as companions.
Some of these First Felines have had some pretty unusual names, too. Here are a few of our favorites:
Enrique DeLome belonged to President William McKinley
Tom Quartz and Slippers belonged to President Theodore Roosevelt
Tom Kitten, also known as Tom Terrific, belonged to President John F. Kennedy
Misty Malarky Ying Yang belonged to President Jimmy Carter
India "Willie" Bush belonged to President George W. Bush
Would you take your cat with you on trips if you were the President? Do you think every world leader should have a cat by their side? Let us know in the comments below!