When people talk about the goings on in the White House, they often focus on the current US President. But over the years, a host of dignified cats have also been going about their important business in the Oval Office, including Siamese cats, Angoras, and even lion cubs — oh my!
While White House dogs get plenty of media attention, cats have also been running the show, at times comforting — and probably secretly influencing — our country's leaders. In fact, President Joe Biden has added First Cat, Willow, to the family. Prepare for cat's to be in charge once again!
If you're looking for a name for a new kitty family member, maybe these Presidents' felines' names will inspire you!
In salute of these esteemed political felines, here's a complete chronological roll call of the full and formal names of all the US Presidents' kitties that have been official residents of 1600 Pennsylvania Avenue.
Complete List Of United States Presidents' Cats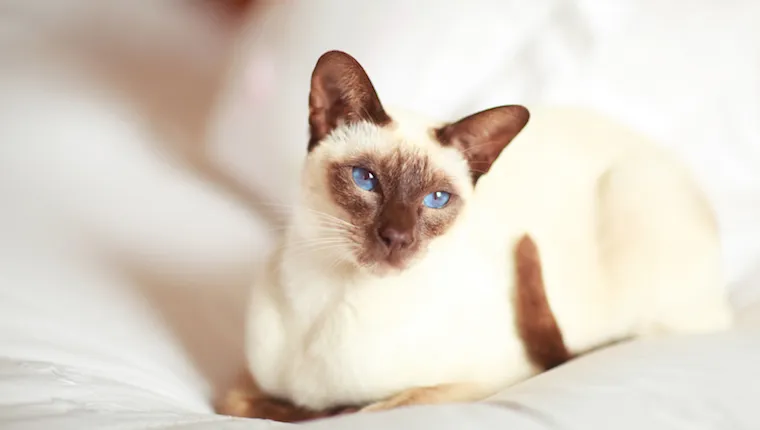 Martin Van Buren (D): 8th US President (1837-1841)
A pair of unnamed tiger cubs, originally received as a gift from the Sultan of Oman.
Rutherford B. Hayes (R): 19th US President (1877-1881)
Piccolomini
Siam (a Siamese)
Miss Pussy (another Siamese)
William McKinley (R): 25th US President (1897-1901)
Enrique DeLome (an Angora feline)
Valeriano Weyler (also an Angora)
Theodore Roosevelt (R): 26th US President (1901-1909)
Tom Quartz
The excellently-named Slippers
Woodrow Wilson (D): 28th US President (1913-1921)
Calvin Coolidge (R): 30th US President (1923-1929)
Budget Bureau (a lion cub)
Smoky (a bobcat, no less)
Tax Reduction (a second lion cub)
Tiger
John F. Kennedy (D): 35th US President (1961-1963)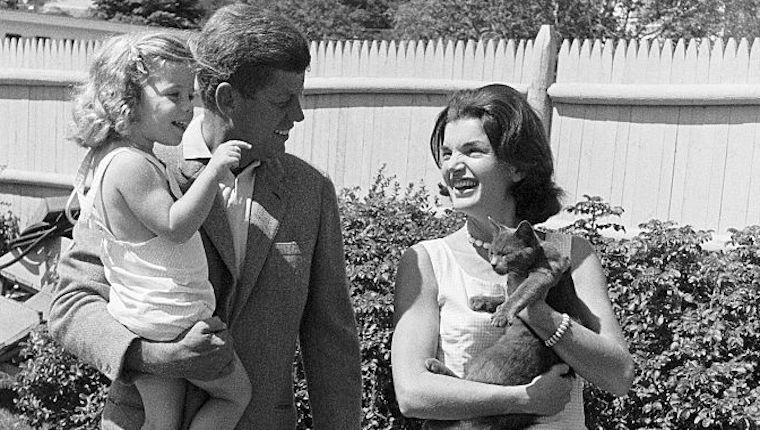 Tom Kitten (who also sometimes went by the moniker Tom Terrific)
Gerald Ford (R): 38th US President (1974-1977)
Shan (who was a regal-looking Siamese)
Jimmy Carter (D): 39th US President (1977-1981)
Misty Malarky Ying Yang (a spectacularly-named Siamese)
Bill Clinton (D): 42nd US President (1993-2001)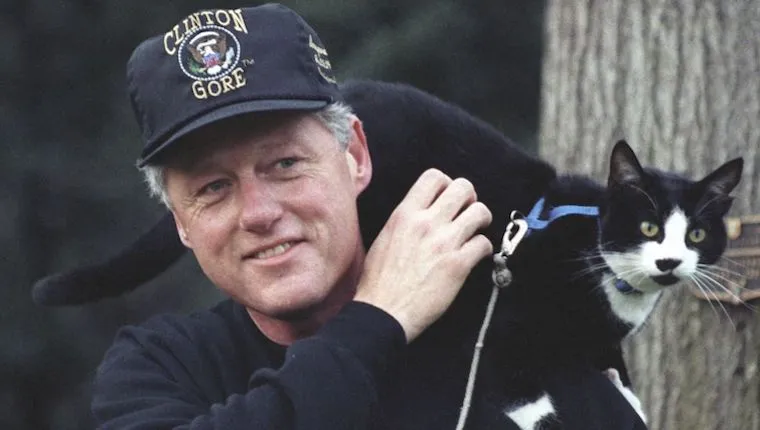 Socks (who was a Tuxedo stray, originally adopted back in Little Rock, Arkansas).
George W. Bush (R): 43rd US President (2001-2009)
India "Willie" Bush, to give this feline her proper name
Joseph R. Biden (D): 46th US President (2021-Present)
Willow (named after First Lady Dr. Jill Biden's hometown of Willow Grove, Pennsylvania)
Do you have any fun memories of the White House cats we've mentioned? Which one is your favorite? Tell us all about them in the comments section below!