Whether you think they're good fun or corny, there's no denying that ugly Christmas sweaters have become a standard part of the modern holiday season.
As a cat lover, you're very much in luck!
Check out these five feline-themed ugly holiday sweaters that you can order in time for Christmas!
1. A Meowee Christmas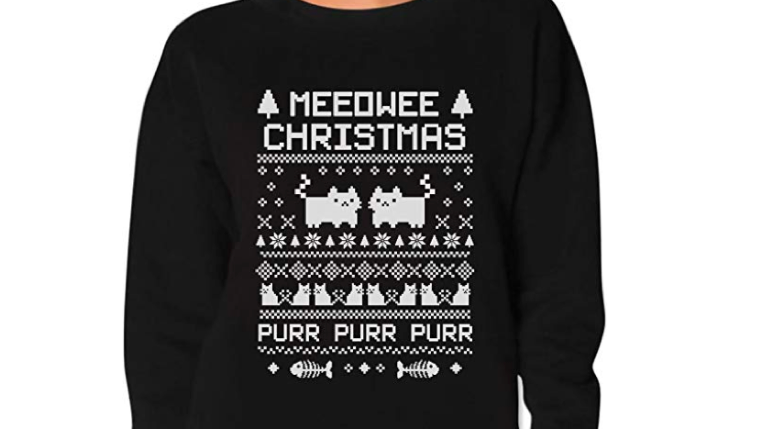 Let's start with something that veers towards the tasteful side. Here we've got a bunch of chunky knit cats, some fish bones, Christmas trees, and the punny slogan, "Meowee Christmas."
For good measure, this sweater is available in several different colors to please your sartorial whims.
2. Cat Wrapped Up In Lights
We've got a classic Christmas scene up next, with a curious kitten who got in a mixed-up mess after meddling with some holiday lights.
To keep things classy, this sweater also comes with four flashing LED lights.
3. Merry Mixtapes Cat Ugly Christmas Sweater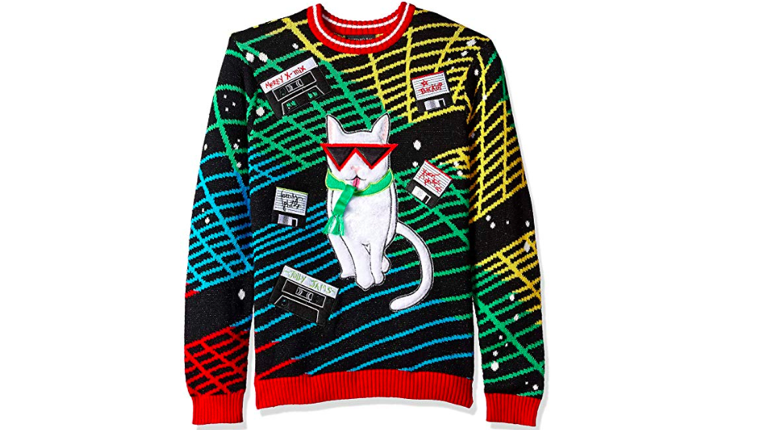 Here's an ugly sweater for the music loving feline fanatic in your life.
Scattered around a cat sporting '80s-style retro sunglasses are a number of cassette mixtapes, plus some floppy discs for extra old school kicks.
4. Fire-breathing Boxer Cat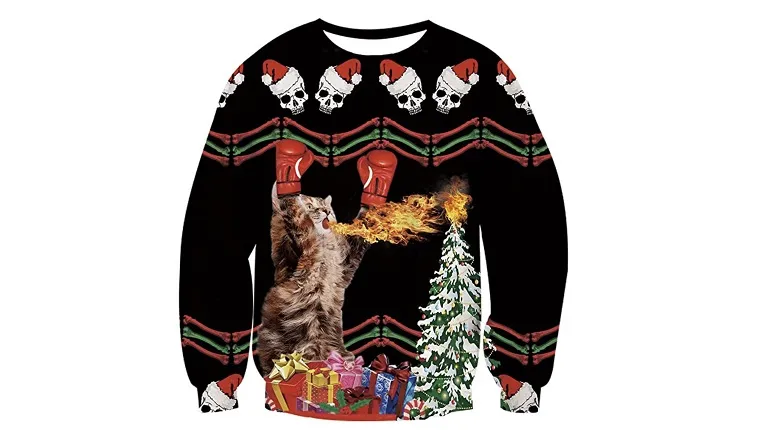 Now we're beginning to head into the more bizarre side of ugly cat-themed Christmas sweaters. This one showcases a cat with boxing gloves breathing fire at the Christmas tree.
The skulls with Santa hats add even more dramatic flair.
5. Psychedelic Space Surfing Pizza Cats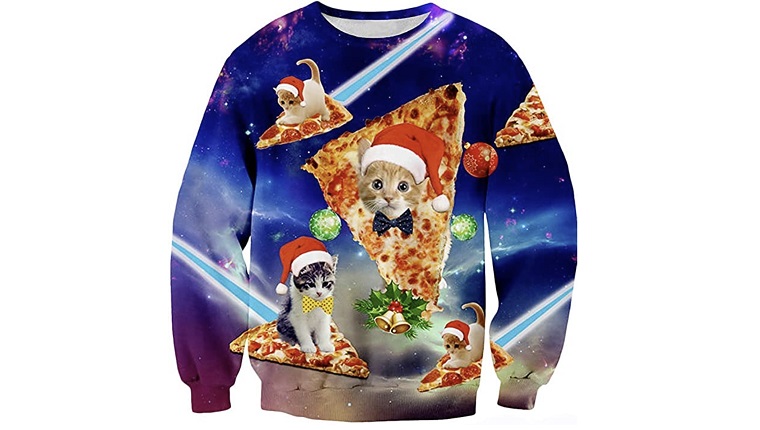 Genius comes in many forms, and sometimes it looks like cats in Santa hats cruising through the cosmos on pizza that's been decked out with Christmas decorations.
Did you pick up a great, ugly sweater to wear on Christmas this year? Does it feature cats? Tell us all about it in the comments!