Pancake, is a gorgeous little tabby cat that was born with only 2 hind legs.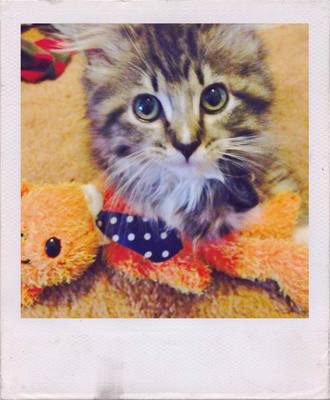 Not many people were jumping at the chance to adopt her. Her siblings found forever homes pretty quickly. But finding the right person to care for this miracle kitten would take more time, but not much more. At 8 weeks old a girl heard about her, saw her picture and knew this kitten belonged with her.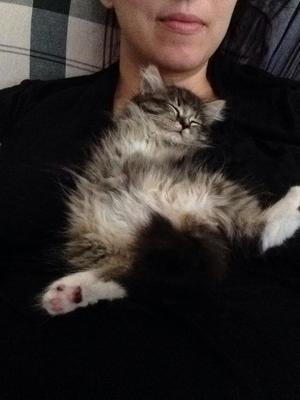 Pancake's first week in her new home was mostly spent on her back, taking in her new surroundings, looking utterly helpless, and as cute as can be. She was spoon fed because she was unable to hold herself up to eat. This new little growing bundle even demanded many feedings all day long and through the night.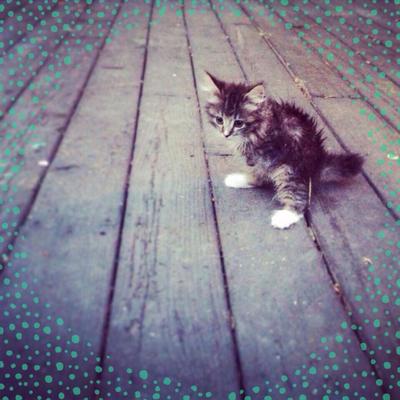 On her second week she started to learn how to stand upright. And after lots of practice and getting stronger, she was able to hop around like a bunny. Before long she was moving around at almost lightning speed. Perhaps making up for lost time. Her speed and agility is pretty remarkable.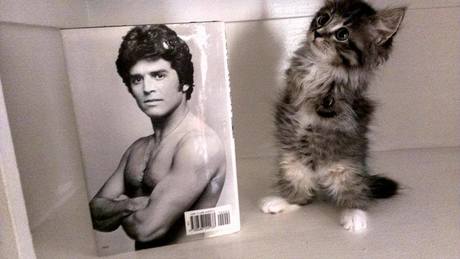 Within a few weeks, a third stub was found and after an operation to remove skin that was restricting, she has a third limb. The limb is smaller than most but for Pancake, it's huge. She now uses it at play and sometimes to help get around in an almost upright fashion. At ten months old, she now looks anything but helpless.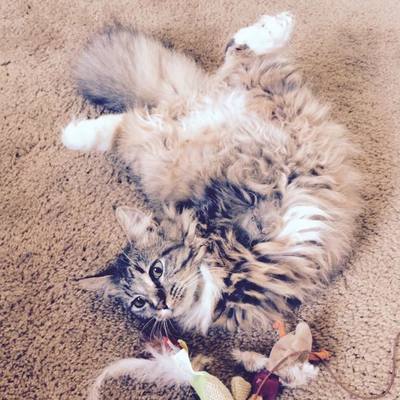 Follow Pancake The Two Legged Cat on Facebook!
Now meet Anakin, another two legged cat but unlike Pancake, Anakin is missing his two back legs! He just celebrated his 3rd birthday!