On May 23, CatTime.com and DogTime.com reported on a Macon County, Ga., shelter where 77 dogs and 11 cats faced euthanasia if they were not adopted or rescued before a June 7 deadline. The facility, plagued by insect and rodent infestation, was to undergo fumigation.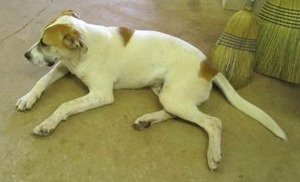 Thanks to a focused effort by the community and an animal-rights group, Save A Pet, all cats and dogs found homes before the building had to be vacated. The fumigation date was in fact pushed up by a day, as all the animals exited the facility on June 5.
"It's an unbelievably great feeling," Van VanDeWalker, an animal control officer, said. "We're just so indebted to everyone. This community really stepped up."
All but five of the dogs were adopted before the deadline; Save A Pet took those remaining animals — three of which were adopted.
Even if efforts are ultimately unsuccessful to evict unwanted pests from the current Macon Animal Control Shelter, facility workers are looking forward to a new building, which is currently in the planning stage — thanks to a $3 million special-purpose local-option sales tax (SPLOST), which was approved in November by voters.
The current building, built on landfill, is adjacent to a city dump.
"We need to make sure we don't repeat mistakes of the past," Lonzy Edwards, Bibb County commissioner, says, "locating the shelter out of sight out of mind."