A kitten was found on the fasttrak freeway in Los Angeles. You heard that correctly. A kitten was found clinging to the guardrail in the carpool lane. How unspeakably heart wrenching is that?!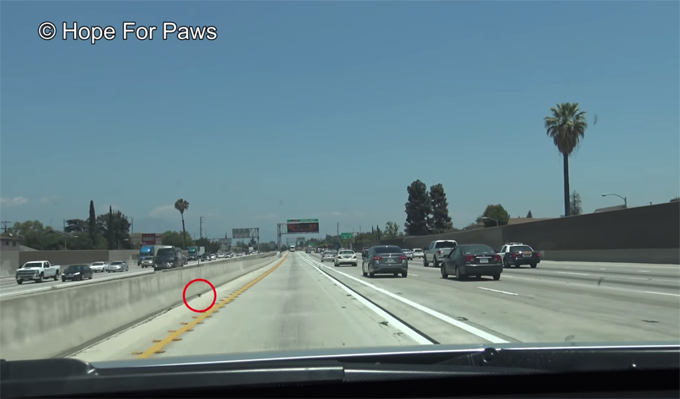 The tiny kitten was spotted by an observant driver who immediately texted Hope For Paws, a Los Angeles based animal rescue.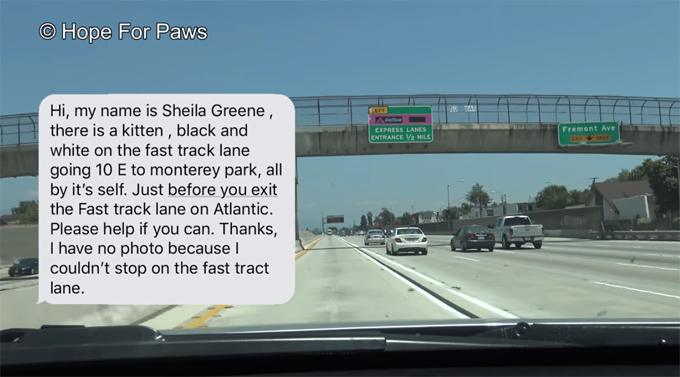 Thanks to a detailed message, the kitten was located within 45 minutes of the text.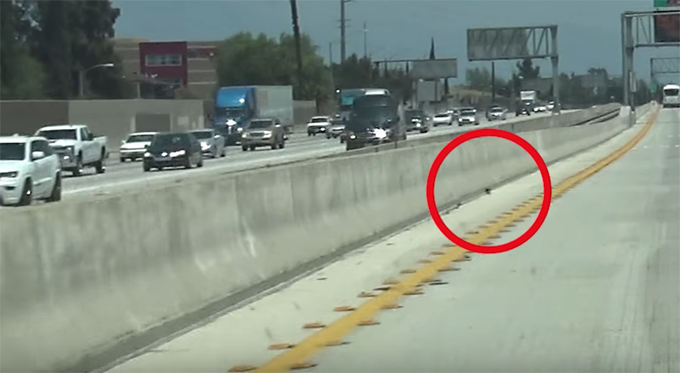 Eldad Hagar, founder of the rescue and partner Loreta Frankonyte had to drive around the freeway twice while they figured out exactly how they were going to accomplish this rescue safely.  They did not want to cause a traffic accident or get hit themselves.
The pair wound up stopping traffic and thankfully the cars were all cooperative. Los Angeles traffic is a breeding ground for road rage and people just wanting to get where they are going.
Frankonyte plucked the terrified kitten from the center divider and safely made it back across the freeway.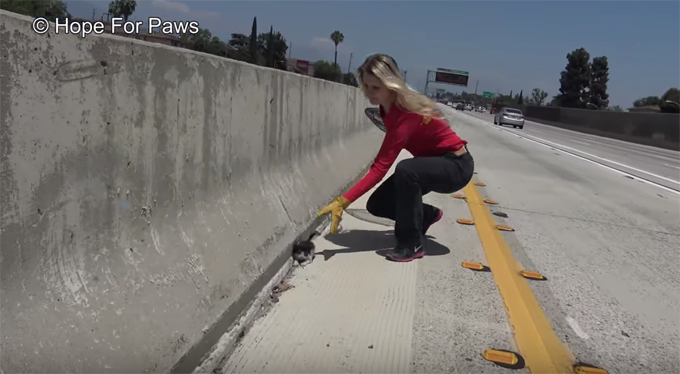 The team had just completed the rescue of a mama dog and her babies.  How awesome are they! 2 rescues in a few short hours.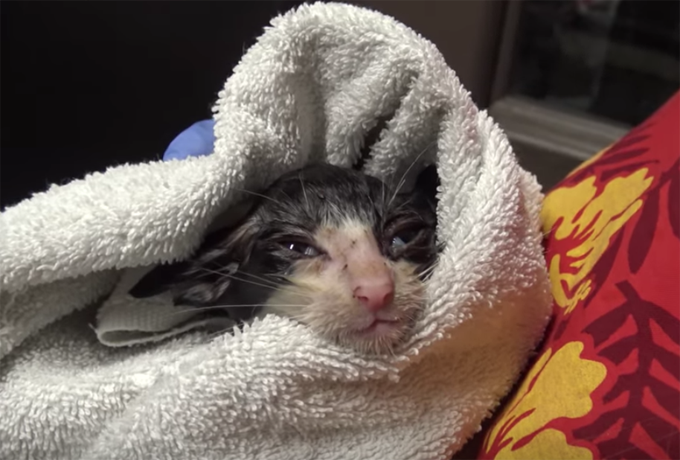 The kitten had a horrible flea infestation and eye infection. After much vetting and TLC I'm glad to report that something good happened from the little kitten winding up on a freeway. His name is Napoleon, he has since been adopted, and has a new brother!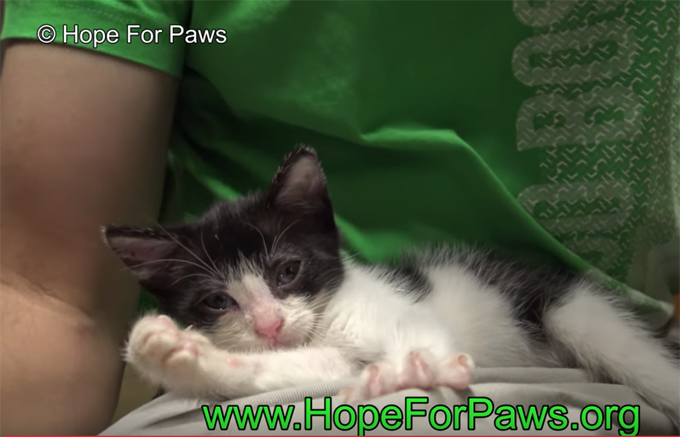 Rescuing an animal from a dangerous situation is not easy and should not be attempted by yourself, especially if it's in the middle of a busy freeway. The kitten could have darted out in the middle of traffic. Thankfully these guys are professionals and this story had a happy ending.
We have no idea how this poor, sickly kitten wound up in the middle of a 6 lane freeway. Dumping animals is so wrong and also illegal. Dumping a defenseless kitten in the middle of a freeway is unconscionable. It's incredibly dangerous also. The kitten could have darted into traffic and possibly caused a major accident. Here's the full video:
I wonder how many people saw the kitten but didn't call anyone for help. I bet a lot of people assume someone else would make the call. One lady took the time to report the situation. I can't imagine what would have happened.
Please share and try to educate people.
If you have an animal that you can not care for or don't want, please take him or her to an animal shelter or rescue in your area.
With social media do not be afraid to ask for help. I'm pretty sure everyone has an animal loving friend!
Special thanks and love to Hope For Paws for always being there and for making amazing rescue videos. Please follow Hope For Paws on Facebook and show your support.
Related Article: