Colonic ulcer in cats can damage the lining of the colon. Subsequently, some of a cat's white blood cells turn into ulcers.
The condition affects a cat's immune system. But thankfully cases are rare.
Technically, the condition is known by the name histiocytic ulcerative colitis.
Generally speaking, the condition affects female cats more than male cats.
If you see signs of this medical issue in your cat, get to a veterinarian for a proper diagnosis and treatment.
Here's what you should know about the symptoms, causes, and treatments for this condition.
Symptoms Of Colonic Ulcer In Cats
The condition causes a range of symptoms. Specifically, the condition brings on gastrointestinal problems.
Additionally, some of the other most common symptoms include:
Diarrhea (with blood)
Weight loss
Pooping a lot
Fever
Vomiting
Acting lethargic
Causes Of Colonic Ulcer In Cats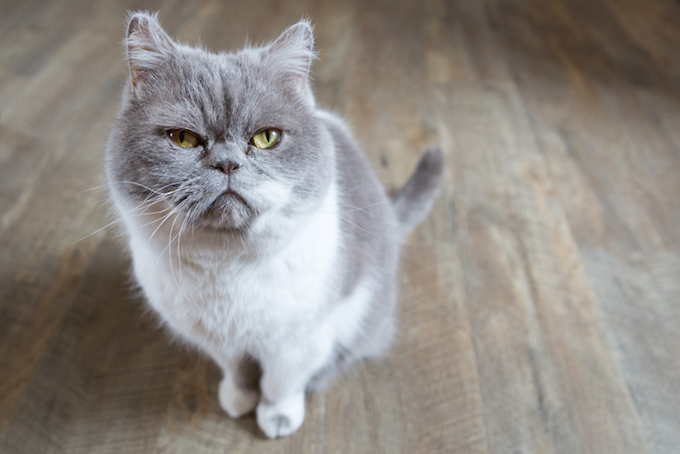 Unfortunately, the cause of the condition is unknown. Technically, this means it is called idiopathic.
However, a number of factors have been suggested to bring on the issue. In short, some of the factors are:
Additionally, the condition affects female cats more often than male cats.
Treatments For Colonic Ulcer In Cats
Firstly, if your cat suffers from the condition, your vet ask about any symptoms. Next, your vet will rule out other medical issues. Technically, this approach is called differential diagnosis.
Secondly, poop samples are used to diagnose colonic ulcer in cats. Subsequently, any bacterial infection will show up.
In addition, the use of an endoscopy can be used to examine the intestine.
Ultimately, treatment for the condition usually involves a cat being hospitalized. Above all, this ensures a cat stays hydrated.
A vet will generally prescribe anti-inflammatory medicine for the condition. As always, stick to your vet's precise dosage and frequency instructions. Also, complete the full course of medicine.
Have you adopted a cat with colonic ulcers? How did your vet help your cat recover? Let us know in the comments section below.