Any Terminator fans out there who also love felines?
I'm a huge fan. The Terminator (1984) contains one of the best soundtracks ever! It's almost all instrumental with a few cool songs from the scene at club Tech Noir on Pico.
Whether you are a fan or not, there just might be a very cool, special name for your fur baby inspired by this sci-fi series.
Here's a collection of awesome names for your cat inspired by The Terminator series. Come with me if you want to–er, hear some cat names.
The Terminator Series Inspired Cat Names:
 

View this post on Instagram

 
Ginger–Sarah's roommate and loyal friend. Favorite quote: "Machines need love too." 
Reese–Full name: Kyle Reese. Favorite quote: "Cyborgs don't feel pain, I do."
Connor–Full name: John Connor, leader of the Resistance against the Skynet machines and savior of the human race.
Terminator–A cyborg encased in living tissue, sent back in time to assassinate Sarah Connor.  You could even call your kitty Nate for short. Favorite quote "Nice night for a walk."
T-1000–This is the new-and-improved killing machine from T2: Judgement Day. You could use the name "T" for short. It's adorable!
Sarah–Full name: Sarah Connor, mother of John Connor. Favorite quote: "Do I look like the mother of the future?"
Miles—Full name: Miles Dyson. Favorite quote: "You're judging me on things I haven't even done yet."
Tarissa–Full name: Tarissa Dyson. T2: Judgement Day.
 Star–From Terminator Salvation (2009).
Matias–From Terminator Genisys (2015).
Watch With Your Favorite Kitty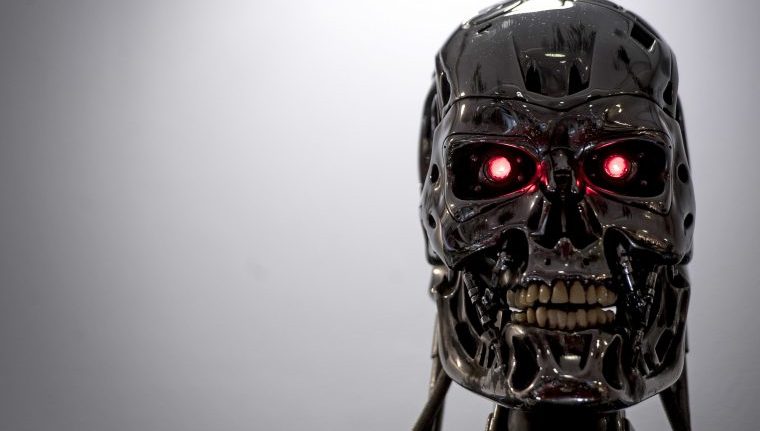 If you have never seen any of the movies in this series, I strongly recommend The Terminator (1984) and Terminator 2: Judgement Day (1991). Rent or buy them, then curl up with your kitty on the couch for a snuggly movie session!
Check Yidio to see if it's playing on any streaming channels you have. If you don't have Yidio, you need it. It's a free app that tells you if a movie is streaming on HBO, Netflix, FX, Starz, Amazon Prime, Hulu–ALL of 'em!
Oh, and good news Terminator fans! There is a new installment in the franchise coming to theaters in November 2019.
Are you excited for the new movie? Is your cat's name inspired by this series? Let us know in the comments below!
Related Articles:
"Star Trek" And "Star Trek: The Next Generation" Cat Names