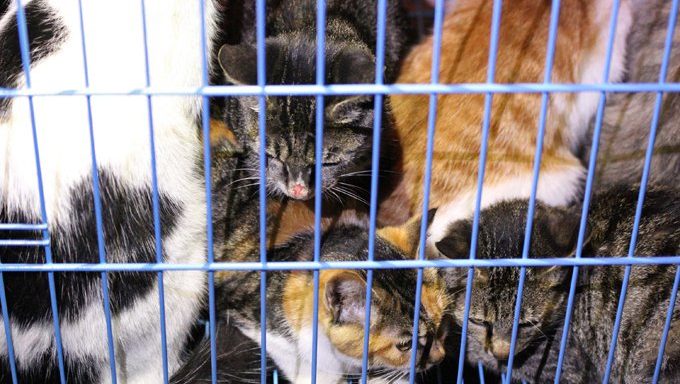 For most Americans, the 4th of July means parades, parties, potato salad, and patriotism. But America's birthday means something quite different to animal shelters across the country.
While you're out shooting off bottle rockets and capping off celebrations at a fireworks show, shelter intake centers and city animal control officers are prepping for July 5th — what is annually the busiest day of the year for shelter intakes.
Why is the day after Independence Day so busy at animal shelters? And what does it mean for your pets? Here's what you should know.
Why Shelters Are So Busy On July 5th
Donna Reynolds, director of an animal advocacy group based in Oakland, CA explains that pets are often so terrified of fireworks that they run away from home.
"They escape through gates, doors, and even windows," she says. "And because they're scared, they head for the hills, literally, and run as fast as they can until they are completely lost."
Riverside County Animal Services in Riverside, CA reports that the Independence Day holiday yields some pretty grim statistics for their department. In only the few days before and after the holiday, they sometimes take in thousands of dogs — both alive and, tragically, dead.
Officers remove hundreds of dead dogs and cats from roadways in their cities on the 5th of July. They speculate that the pets, frightened by loud fireworks and firecrackers, escaped from homes and backyards and onto busy streets.
"We'd like to see these terrible numbers start to downtrend," says Riverside County Animal Services Director Robert Miller, "but the reality is that we're still seeing far too many strays and, even worse, people's dead pets."
Hayward Animal Services shelter Administrator Jennie Comstock says that the high number of intakes at their shelter forces the organization to seek help from rescue groups and local SPCA chapters.
"Last year, we got twice as many animals coming in on July 5 as we did the day before," Comstock says.
Keep Your Cat Safe This Year!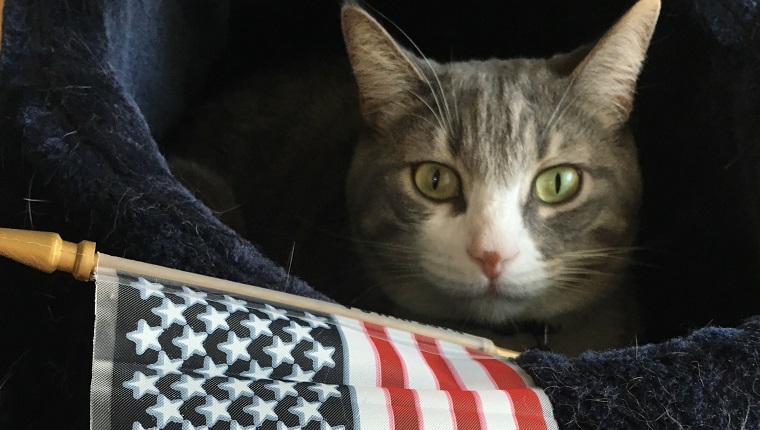 We certainly don't want to stop people from celebrating the 4th of July with friends and family!
Before you put on your stars-and-stripes cowboy hat and join your buddies for beer and bratwurst at the 4th of July party, make sure that you are taking the proper precautions to keep your kitty safe this holiday:
Keep your cats confined inside your house in a cool, comfortable, and secure room.
Do not let your cats roam outside and definitely do not bring them to fireworks displays and large parties — they could get spooked by the loud noises and bolt.
Try leaving the television, radio, or white noise machine on to provide some background noise. This could muffle some of the startling bangs and booms from the celebrations outside.
Make sure that your cat's license, identification tags, and microchip information are up-to-date in the event that they manage to escape. Also, have a current photo of your cat on hand, which could come in handy if you have to make a "lost cat" flyer.
If you know that even when your cat is secure inside, they're extremely frightened by loud noises, consult your veterinarian about medications and supplements that can help relax your kitty. And if all else fails, stay home from the parties and keep and eye on your feline in person. Nothing is more comforting than mom or dad's presence.
Are you keeping your cat safe this 4th of July? Does it surprise you to hear how many pets end up at shelters after the holiday? Let us know in the comments below!
Click the bold links in the article to shop for your cat and support our content!