One of the suspects in an alleged cat-hording incident in Halfmoon, NY, may be charged with dumping the bodies of several dead kittens. CatTime.com reported on the Halfmoon cat-hoarding incident on March 29 and April 2.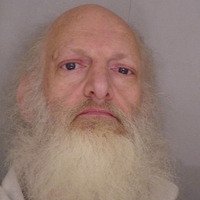 According to police, Arthur Millard, 53, dumped several dead kittens in his father's backyard in Johnsonville. Authorities discovered 42 plastic bags, each containing a decomposed animal, in five-gallon buckets on the property last Thursday. The corpses of two dead adult cats were also found at the scene. James Millard, Arthur's father, claims he did know about the dead felines.
According to state troopers, Millard said that he dumped the cats and they died of natural causes. The kittens were dumped three days after police raided the Halfmoon residence. The timeline has led investigators to believe Millard may be hoarding cats at another undisclosed location.
"Police searched the [Halfmoon] place pretty thoroughly," Brad Shear, executive director of the Mohawk Hudson Humane Society (MHHS), said. "As far as we know, they didn't know the police were coming, and they had no opportunity to hide anything once the police arrived.
"My guess is there may be another location where someone in the family may still have animals," Shear said.
The remains of the kittens were taken to the MHHS for autopsy; however, due to their decomposed state, investigators cannot determine the causes of death. Examiners estimate that the kittens were between 4 to 8 weeks of age.
In addition to the Halfmoon charges, Millard had 50 cats seized from his property last summer during a police raid. In that instance, he was stopped in Vermont, and police found 80 cats in his vehicle.