The owner of a Dodge minivan in Banning, Calif., awoke to find the front of his vehicle was damaged and one of the tires punctured. Attributing the damage to his four Pit Bull Terriers (a breed with a strong prey drive) who probably chased a rodent under his car, he changed the flat tire, and then drove 25 miles to work in Palm Springs.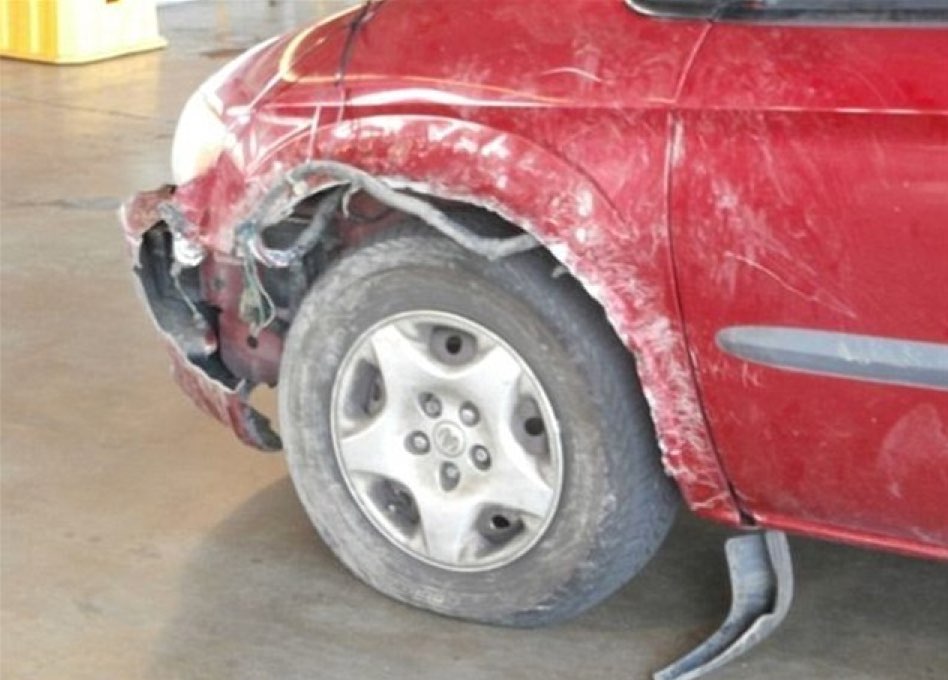 When he arrived at work, he found what the animals were really after — a 7-week-old kitten nestled inside the vehicle's hollowed-out front bumper. It took 40 minutes to extract the animal from the vehicle by removing the van's front bumper.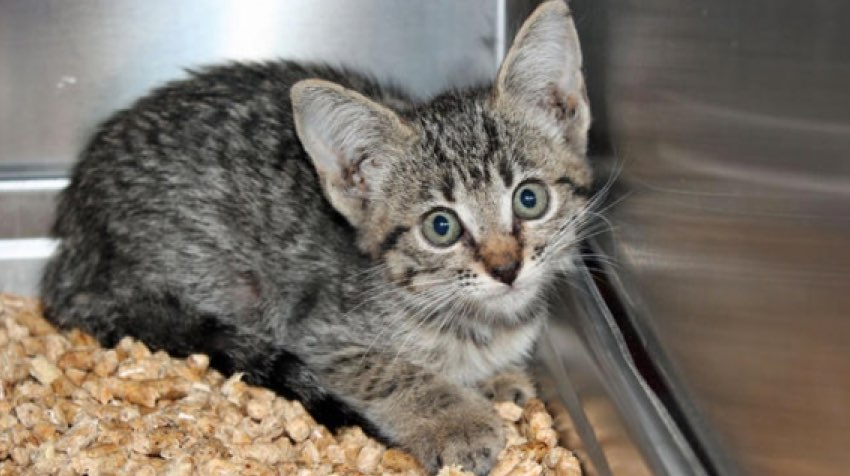 The kitten was unharmed.
The tabby feline, dubbed Fender-Linx — the moniker a hybrid of her breed and where she was found.
Police say the dogs doing fine and are with their owner. Thankfully they didn't get to the kitten and other than a little front end damage, everyone is okay.